Famous Nigerian gospel singer Osinachi Nwachukwu sadly passed on on Friday 8th April 2022 following an undisclosed illness.
Many people who love his gospel music were hit by this shocking news of her sad departure hence prompting many to question the cause of her death.
A social media user identified as Dynamite has disclosed that he once had a conversation with the Ekwueme singer before her death.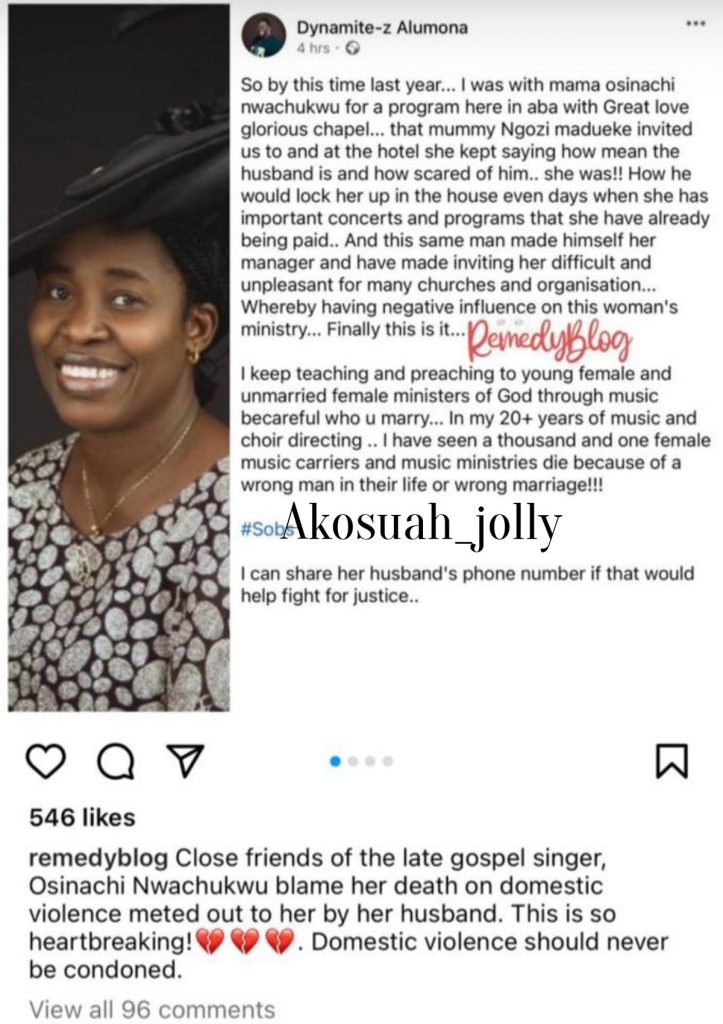 According to dynamite the singer opened up to him about how her husband abuses her and locks her up in their room to prevent her from attending concerts she has been booked for and paid.
He added that the man forcefully made himself the manager of the Ekwueme singer, making it difficult for churches and organizations to reach her.