AMG Medikal and Okese 1 are in the news once again and this time around some serious shots have been discharged into both camps as the two parties went all out to square it of on Snapchat.
You would recall that the two entertainers as of late had a fight via online media after Okese 1 blamed Medikal for persuading Andy Dosty to get antagonistic with him when he went for an interview on Hitz FM. The "Omo Ada" hit-maker later came out to debunk the claims of Okese 1 and added that he can't look for the defeat of somebody who aided move to the top.
In another drama chanced on by our outfit, Medikal has touched off the alleged battle again as he has blamed Okese 1 for backstabbing.
Taking to his Snapchat stories, Medikal discharged shots at Okese 1 that constrained the latter to reply Fella's husband.
Medikal proceeded to list the dedicated individuals in his day to day existence and he plainly scorned Okese 1. The names Medikal referenced as steadfast individuals to him did exclude Okese 1 and this started the contentions and trade of words.
Okese 1 asserted that he helped Medikal cash out on some undertaking yet Medikal later betrayed him. Checkout the reactions from the entertainers below;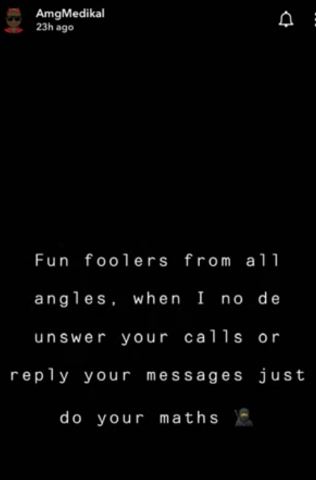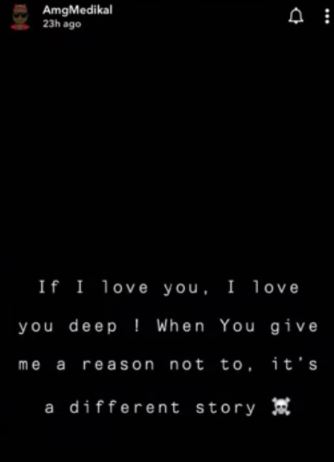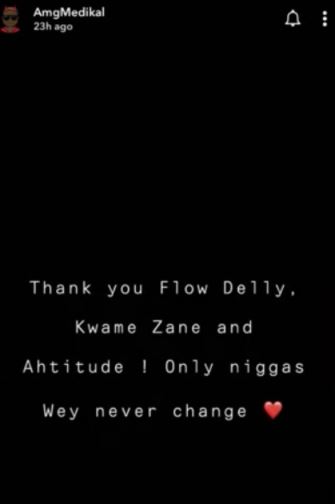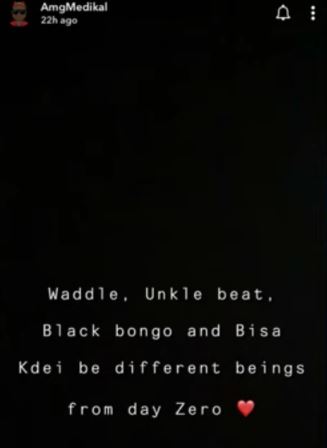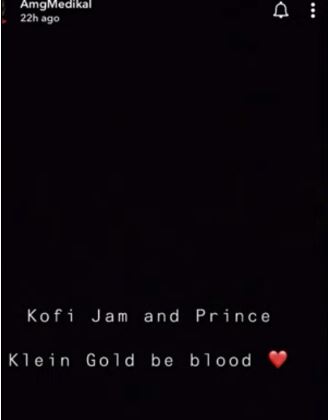 Okese 1's reactions;