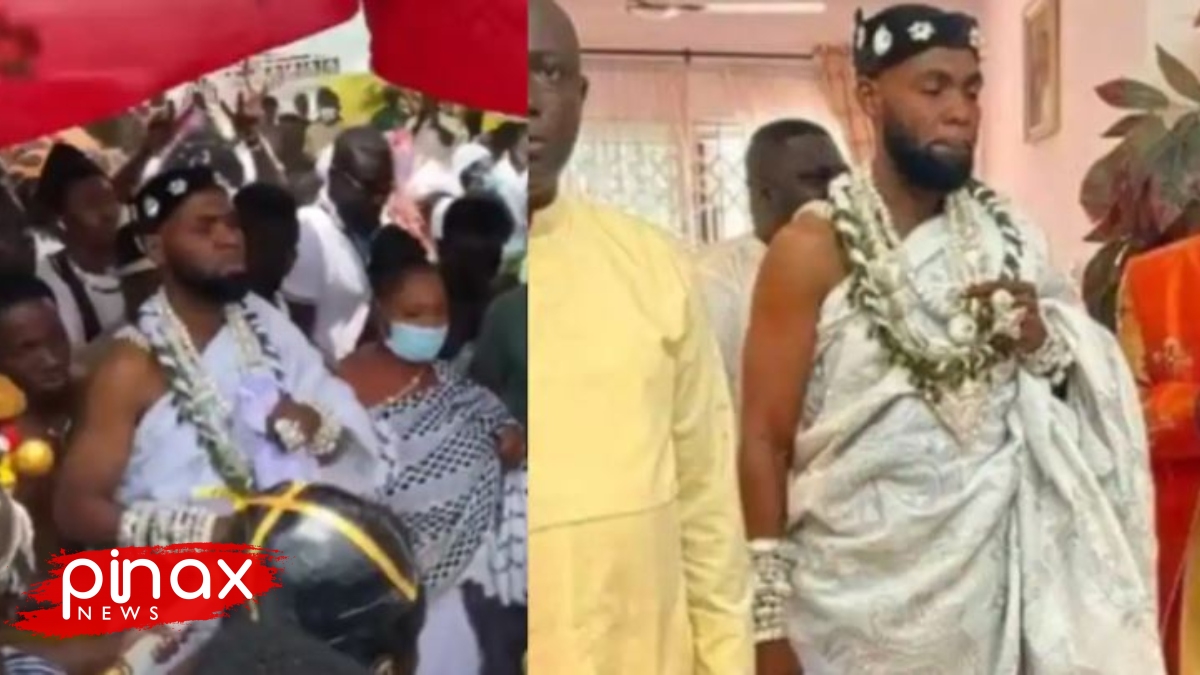 Leader and founder of Anointed Palace Chapel (APC), Kwaku Agyei Antwi prevalently known as Rev. Obofour / Iron boy, has been enstooled Chief in the Ga Traditional locality.
Presently, Nii Adotey Gyata I, Obofour will officially become the Chief of Asantes in the Sempe traditional. Obofour's enstoolment comes as a shock to many and as a result paving the way for quite a number of social media commentators to ask thought provoking questions.
While some social media commentators believe the man of God ought not be enstooled as a traditional chief, others likewise are of the view that there's no way an Ashanti man can be made a chief of the Ga land. In any case, Rev Obofour and his significant other have officially been enstooled and are currently relaxing in their new titles.
Checkout the videos and some reactions below;