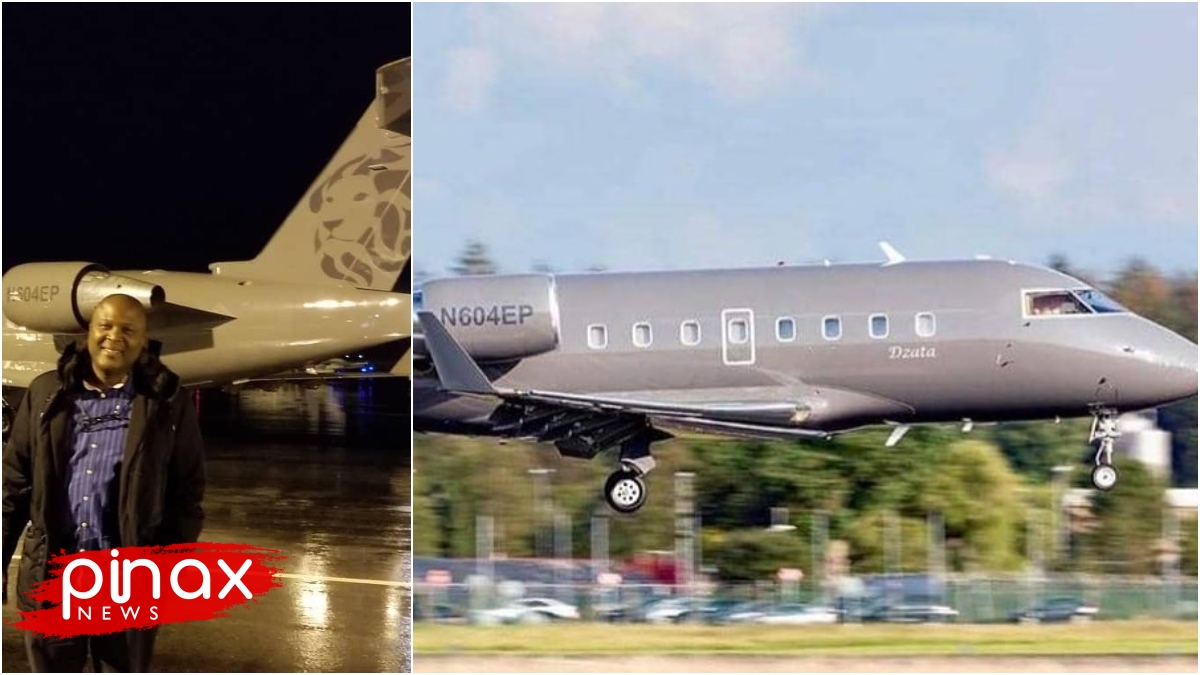 Photos: Ibrahim Mahama Shows Off His Fully Customized "Dzata" Private Jet
Pinaxnews.com earlier reported Ibrahim Mahama off his car drifting abilities just to prove to Ghanaians that he knows what he is about when it comes to drifting.
This denotes the second time the rich CEO of Dzata Cement has been captured drifting like Louis Hamilton. Mr. Ibrahim wowed the couple of people who were available with his astonishing drifting skills while they look on in total shock.
Ibrahim Mahama after showing off his drifting skills took to his Instagram page and shared the video with caption;
"Happy Sunday #C63brabus"
Well, ever since he commissioned the Dzata cement factory, it has well been received by Ghanaians even though the product is not yet on the market. Well, a latest stroll on the Instragram page of the business mogul shows that he owns a private jet which has been branded as "Dzata".
Our outfit has decided to bring you pictures of the awesome branded private jet which proves that Ibrahim Mahama is indeed a rich man as they say.
Checkout the photos below;