President of Ghana and Chairman of ECOWAS, Nana Akufo-Addo has promised to help the government of Burkina Faso and the general public to fight terrorism and violent attacks.

He made this promise when he paid a brief visit to Ouagadougou to sympathise with the President, Government and people of Burkina Faso, following Saturday's terrorist's attack.
The Saturday attack was said to have claimed the lives of 160 persons.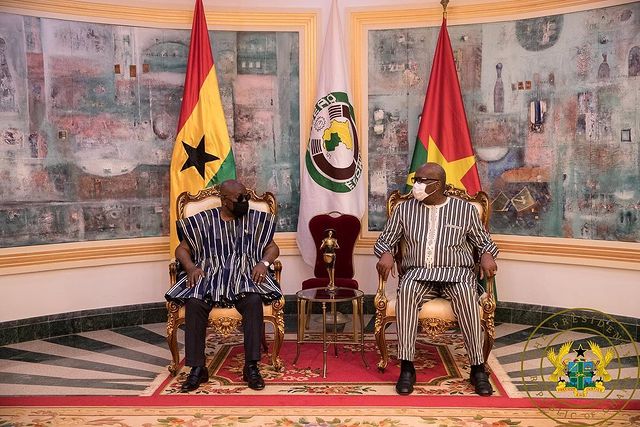 The President stated that the scourge of terrorism must be defeated in West Africa if citizens are to live in a condition of peace, freedom, progress and prosperity.
Nana Addo noted that it is prudent that ECOWAS pull together and assist countries such as Burkina Faso, Niger, Mali that are fighting the battle against terrorism and violent extremism because the fight against terrorism needs collective effort.
The President reiterated Ghana's commitment to deepen and strengthen the friendship and co-operation with Burkina Faso especially in areas such as infrastructural development, railways development, and agriculture for the mutual benefit of their respective peoples.
Nana Addo added that the top of the agenda of the next ECOWAS meeting will not only include reforms to the Organisation but to come up with a plan of action to fight the menace.