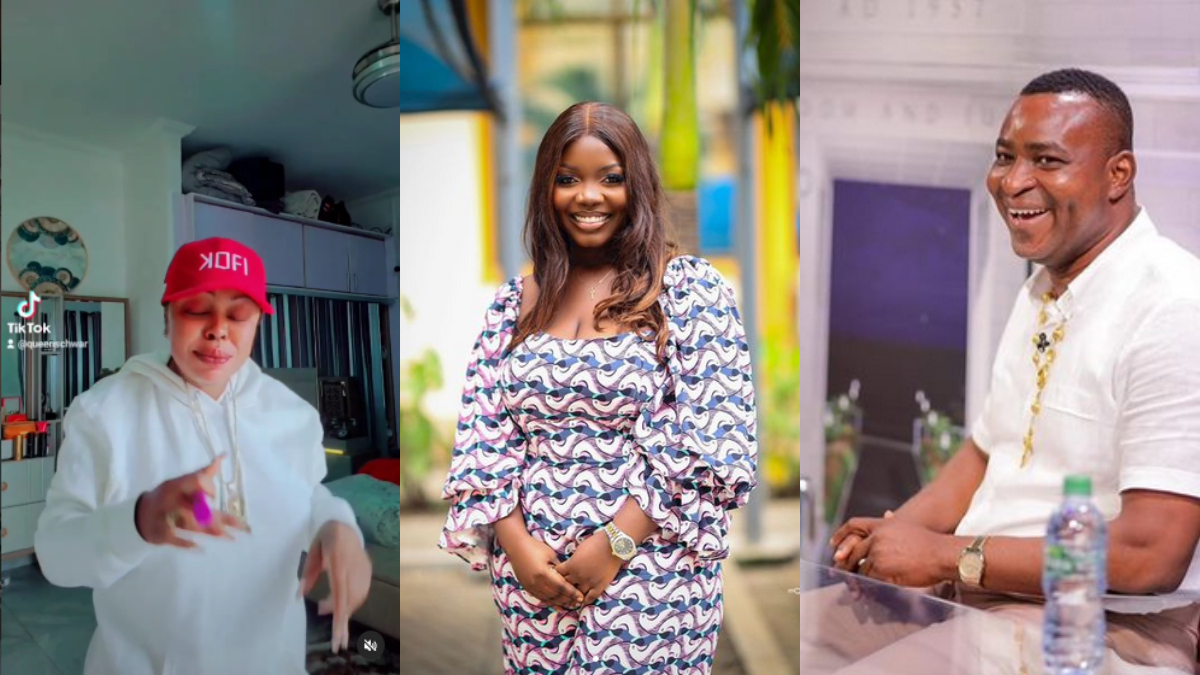 Jealous Afia Schwar curses Felicia Osei to die in Child Birth after Chairman Wontumi reportedly offered Felicia a Job
The fight between these two mother Afia Schwar and Linda Osei has gotten intense as they both dirtied each other to their young fans on Tik tok yesterday night The beef got intense after Maa Linda threw in the towel by advising Afia Schwar to cease fire for the sake of their Children.
However that was a Mistake as Afia took that as her weakness and went live on Tik Tok to make things worse for her. She dragged Linda, daughters, Felicia Osei and Sexy Journalist claiming Felicia now has a Sugar Daddy whom she has forced to rent a Three bedroom apartment for her.
She also revealed that Sexy Journalist has been cursed by the family of a Marriage Man she allegedly had intimacy with. She then placed a Curse on the two ladies claiming whoever goes to give birth first should die during the child birth.
She claim she wish Maa Linda will have orphans as her Grandchildren as she has caused she Afia to lose the second Adopted child she went in for. However its been reported that Afia Schwar is jealous of Felicia because She has allegedly landed a Juicy deal with Chairman Wontumi
This comes after Pictures of Felicia and Chairman Wontumi surfaced online.