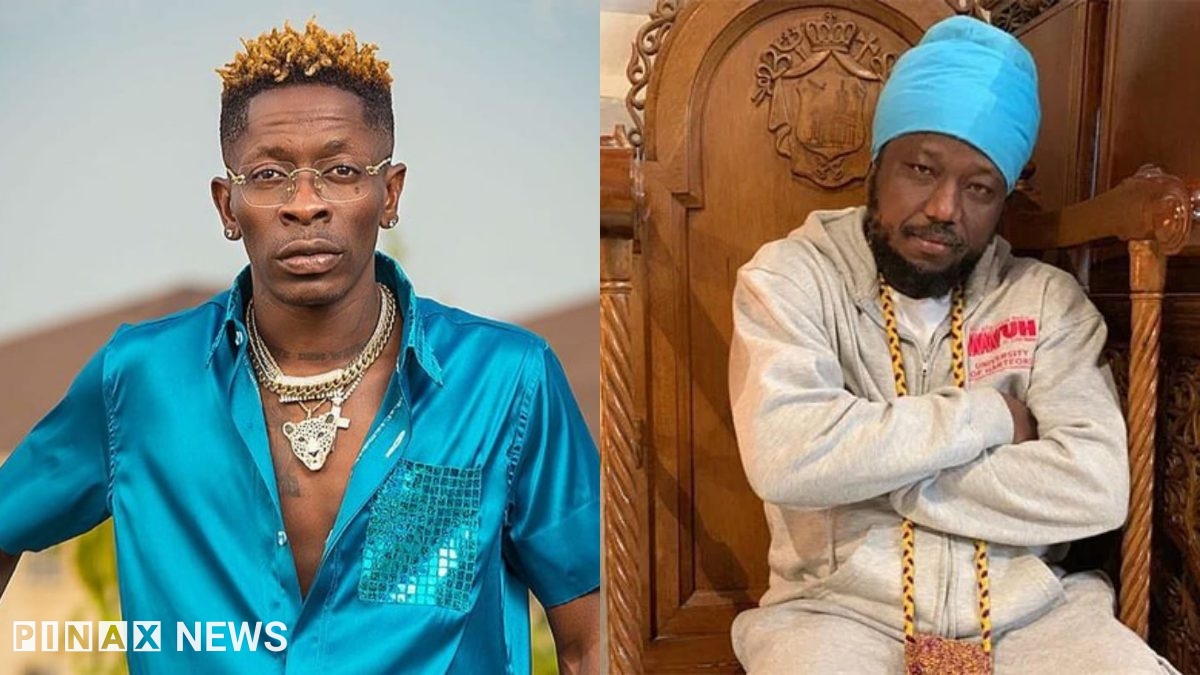 "Your big mouth like a Pig and the Atlantic Ocean" Blakk Rasta replies Shatta Wale
Popular Ghanaian Media personality Abubakar Ahmed known in the Entertainment Industry as Blakk Rasta has finally reacted to the recent attacks on him by Self Acclaimed Dancehall artist Shatta Wale. Just when Netizens thought everything was over, Blakk Rasta has once again rekindled his beef with Shatta Wale.
This comes after Shatta Wale a few days ago dragged Blakk Rasta by referring to him as an Evil person who needs to change his ways soon. In his words, he said:"I still keep on doing what I came to say about Blakk Rasta that he should change. He should change his ways because he is the person who insults God's child and calls him a foolish and stupid boy and also talks about him for supposedly spending Money anyhow. Blakk Rasta you cannot show anybody anyhow because somebody can show you anyhow.
Reacting to this, Black Rasta has descended heavily on Shatta Wale claiming his Mouth like that of a Pig and also the Atlantic Ocean. In his words, he said:" Shatta Wale, normally you know say I no dey have time respond to people like that you understand. I just want to put you in your Place a little bit. Your Big mouth like Pig. I say your big mouth is like that of the Atlantic Ocean. I dont really do this but I want you to understand something small.
"Me Blakk Rasta, If I can take on the President, Former President then who be you?? You Understand?? You see, the video wey you do throw insults around and things, I sympathize with you, what I talk be very simple. Ibe you dey come out dey boost say you get this and that, You get Diamond Chain, gold, you get houses etc, So the things wey you said you get 99.9%of all your fans be ghetto people… If you dey do your show eno bi them dey come support you? Ebi them na dey come support you. The people from Nima, Ashiaman and the rest, If I be you aaa you know what I go do give them. Eno bi you say you go buy one car give or you go do Shaxi.. Where every body about am for Ghana here."