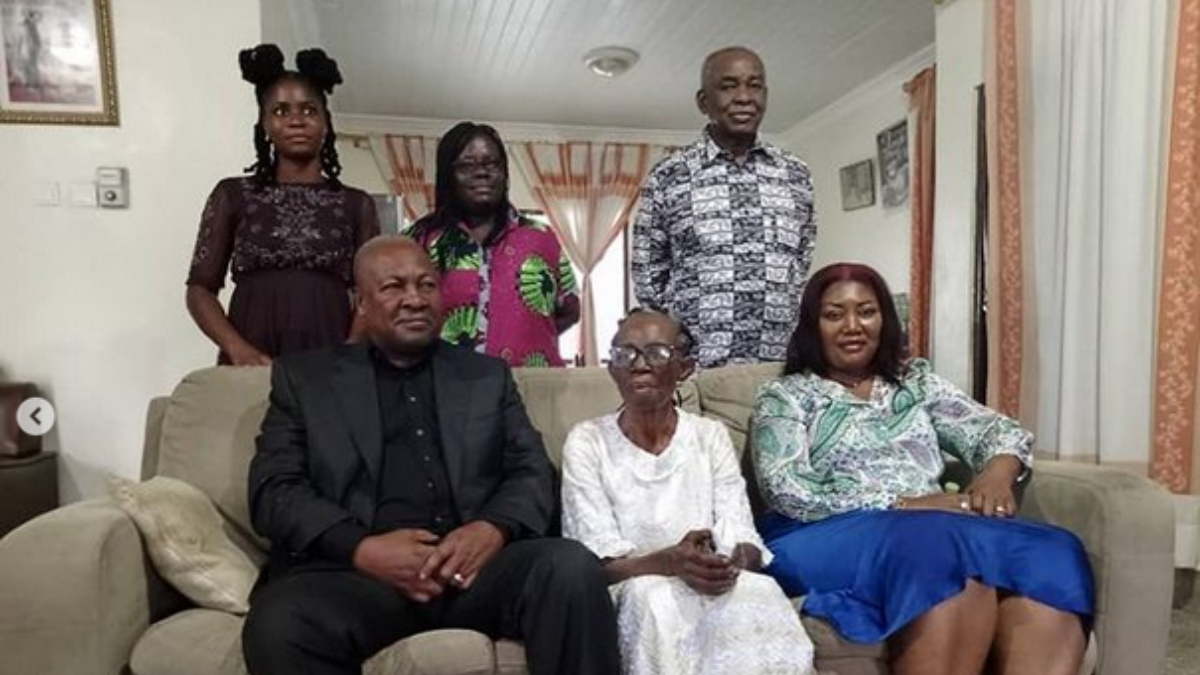 Grace Nortey is a Veteran Ghanaian Actress who has played several lead roles on the Ghanaian Television. She was very active on the film, theater and drama industry for more than 5 decades which has made one of the ace Actresses and Pioneers of the Movie Industry.
The Former President of Ghana His Excellency John Mahama has paid a Visit to the veteran Actress and Ghanaians are currently praising him for his Kind Gesture and remembering the old. It seems the Former President went over to give the Actress some Cash as she was seen with a white Envelope in her Hand in the Photo
Below are some pictures.