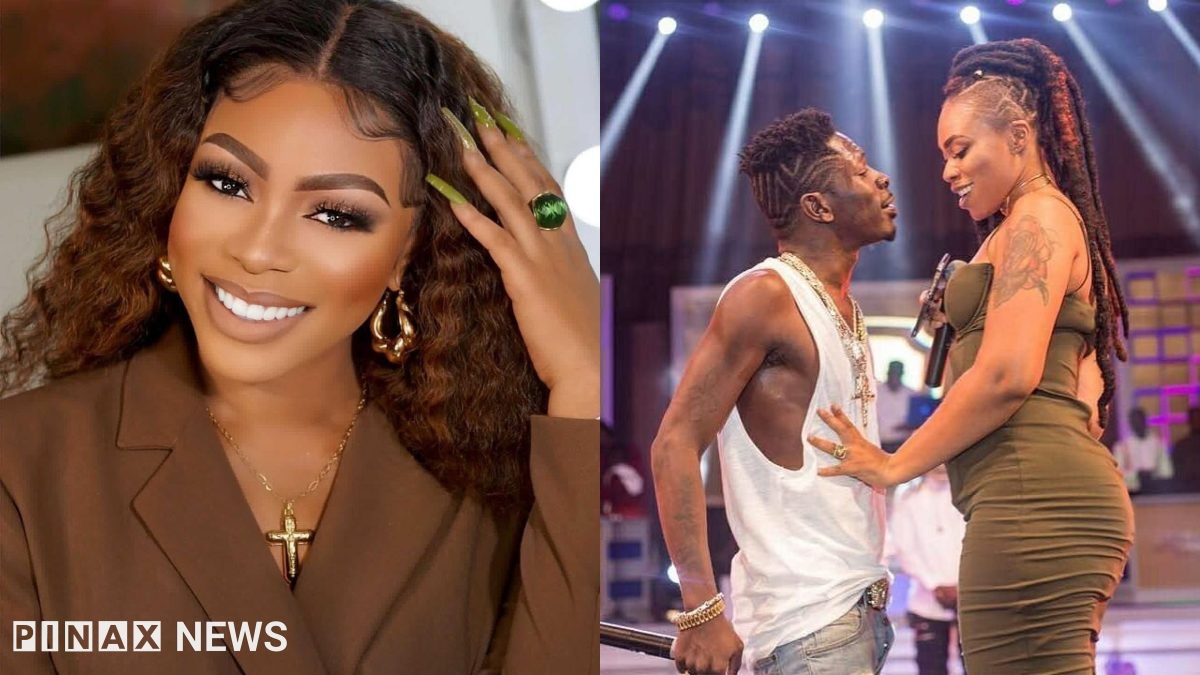 Shatta Wale will chew me if I send myself to his Den – Shatta Michy finally reveals why she is scared to record with her ex in his house
The baby mama of Ghanaian Dancehall Artist Shatta Wale, Shatta Michy has finally revealed why she is scared to work with her baby Daddy again especially in an enclosed space. This comes after Shatta Wale tried reaching out to her for another collaboration after her appearance at the Ashiaman To the World Concert.
Tho she initially dismissed his collaboration because Shatta Wale revealed he would pay her in cash instead of in Kind, Michy finally replied and gave Shatta Wale her conditions if he is still willing to work with her. According to Michy, Shatta has to pay a whooping $150,000 and also get a Public Studio for their recording.
In her words, she said:"I'm like beef and he's like a Lion. I can't send myself in the lion's Den… I cannot afford to be chewed"