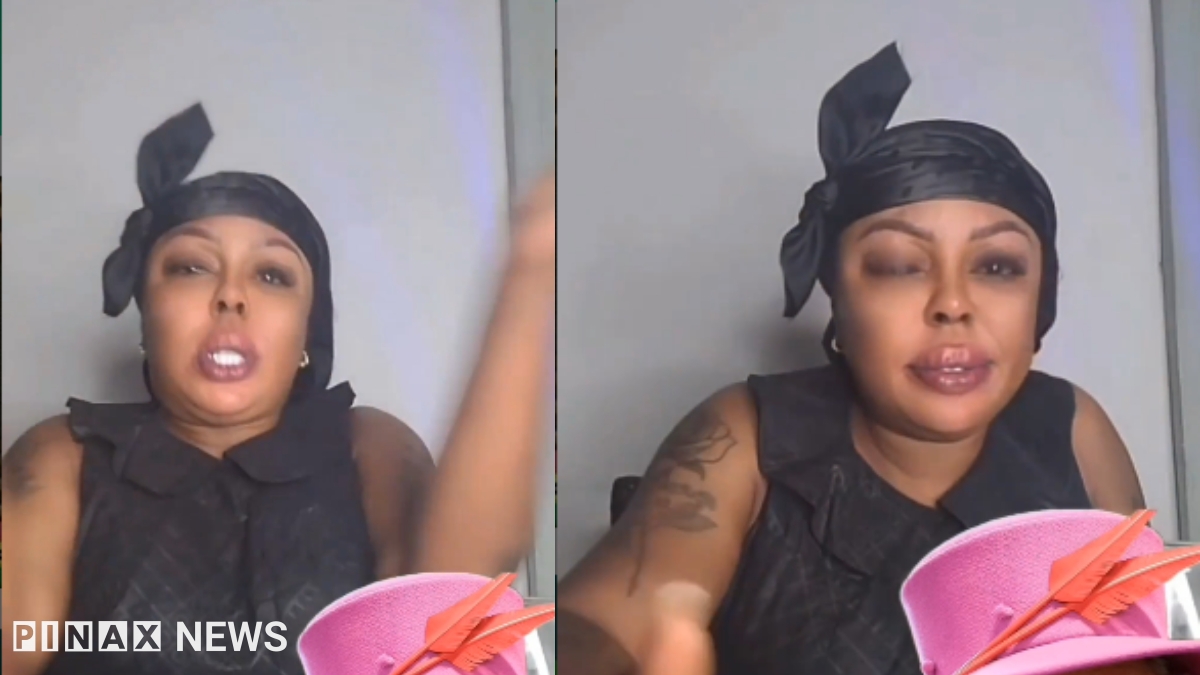 Just a Few Hours after the death of the longest serving Monarch of Britain, Queen Elizabeth II,a lot of sympathizers took to their various social media handles to mourn the Queen. One of them was Ghanaian Comedian Afia Schwar who dropped a video of her in an all black attire.
Afia in the video looked very intoxicated with Alcohol as she claims she is mourning her mother and Grand mother the Queen of England. She could also be heard saying certain things which got netizens worried.
One user claim she was worried for Pena, the young daughter of Afia who was in the house looking at how intoxicated Afia was. Some have called her out to behave like the mother she is ans stop trying to impress her followers.