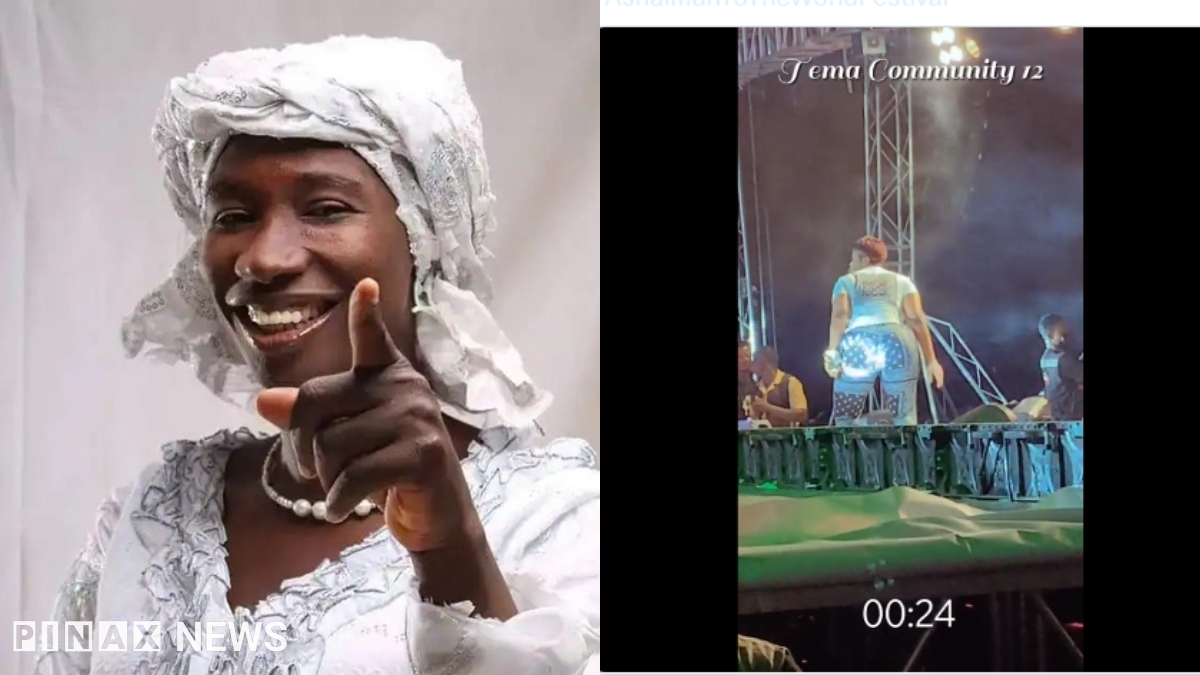 "Madam Gospel Musician, One day your artificial Bortos wont matter anymore" Cecilia Marfo send strong warning to Empress Gifty
Empress Gifty recently became the talk of town after the Ashiaman to the world concert where she performed most of her songs. Her indecent dressing got fans talking as they claim Netizens at the concert focused more on her body curves than the song she was singing.
At the concert, Empress Gifty wore a skin tight legging, complimenting it with a white T Shirt and a pixie hair cut. Social media users bashed her for dressing indecently as a Gospel musician who was supposed to set a good Example for the youths looking up to her.
The latest person to add her voice is her colleague Cecilia Marfo, During an interview, she revealed that she is very disappointed with Empress Gifty fr going the slay Queen way. She claim Empress Gifty should remember that when she is old and her boobs get sagged her artificial botos would not matter but rather bring her problems due to it weight.
She further questioned the importance of the huge bortos after a 5 minute intimacy with her husband.