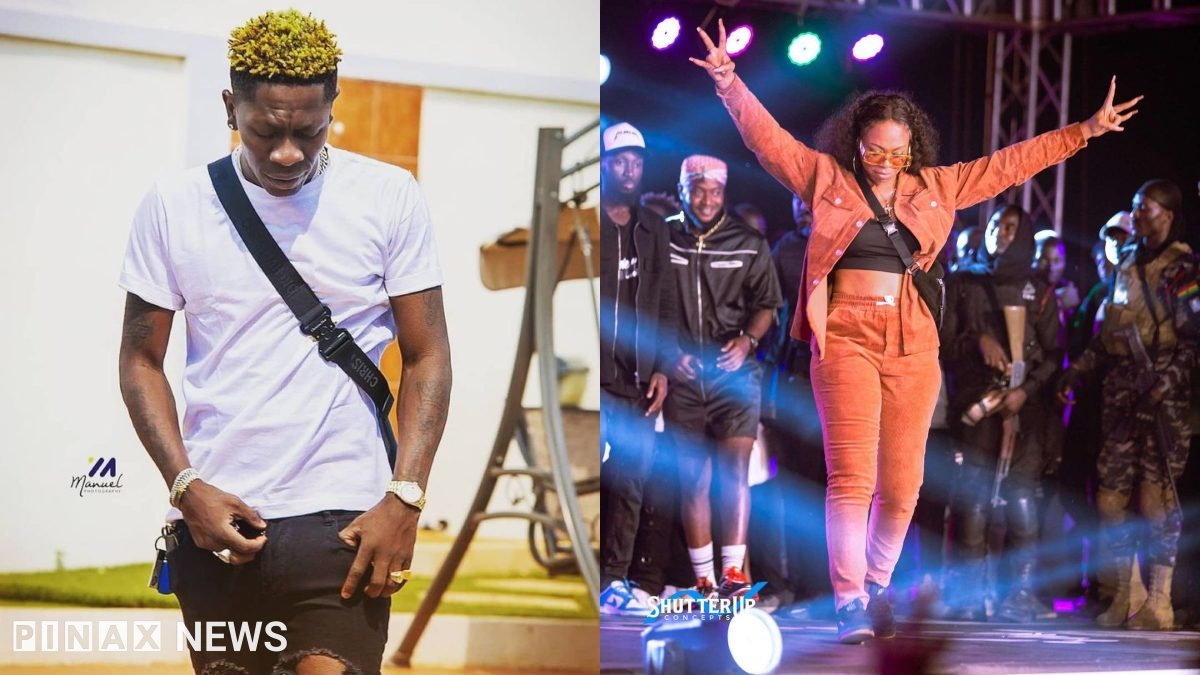 Let's Do Another Song, I Will Pay In Cash – Shatta Wale Tells Michy
In a new tweet, universally perceived Ghanaian dancehall artiste Charles NiiArmah Mensah, expertly known as Shatta Wale, got down on his previous life partner and child Diamond Michelle Gbagonah, otherwise called Michy (Formerly Shatta Michy).
Michy, who is clearly from the camp of the Shatta development family, got the opportunity to perform at the as of late finished Ashaiman to the World show, facilitated by her Baby Daddy's most prominent adversary, Stonebowy.
In front of an audience, the SM sovereign performed melodies he did under the Shatta Movement Empire with a portion of her tracks highlighting Shatta Wale. Following her noteworthy execution, Shatta Wle took to Twitter to demand another melody from Michy, yet this time he will pay in real money as opposed to in kind, as he generally does.
This is how it should be done ..
We built this "Symbol of hope"
Thank you 🙏
Now I can sleep 💎
Infact let's do another song 😂
This time I won't pay you in kind but cash 😂😂😂😂😂😂😂😂😂😂😂😂😂😂😂😂😂
Kudos to BHIM nation ❤️🇬🇭🌎" Shatta Wale wrote while sharing a photo of Michy