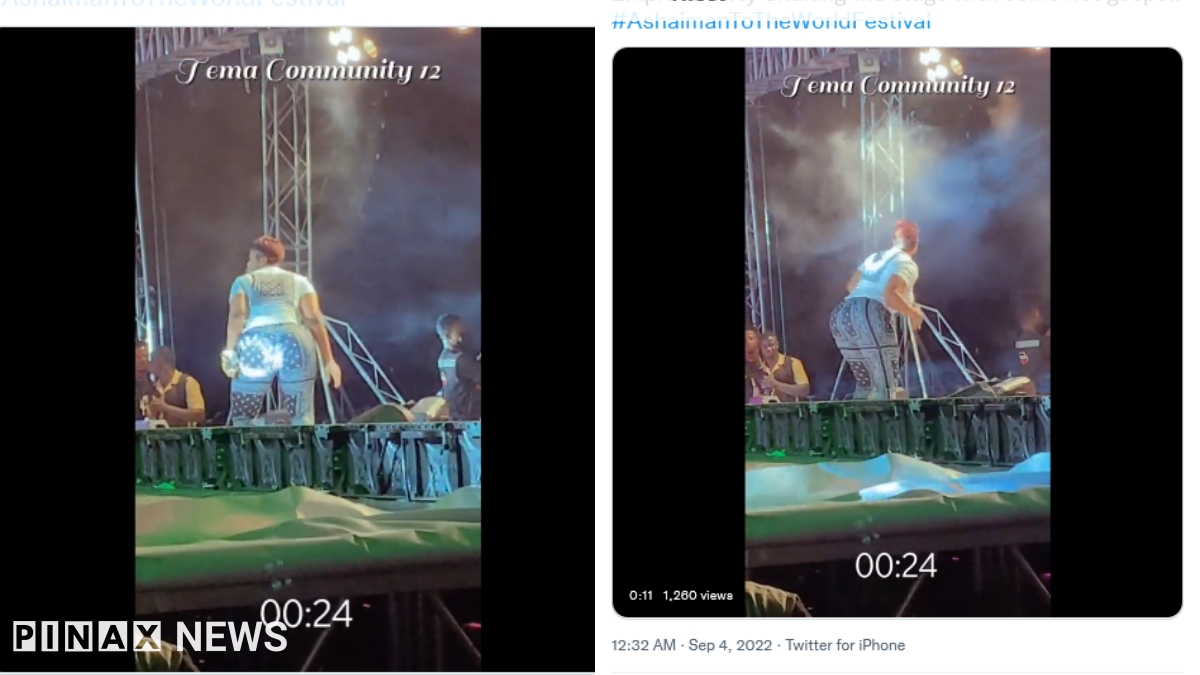 "She needs Cecilia Marfo's slaps to come back to settings" Netizens roast Empress Gifty for shaking huge backside at Stonebwoy's concert
Ghanaian Gospel Musician Empress Gifty is currently under attack after her performance at this year's Ashiaman to the World Concert which took place recently in Saka Saka, Ashiaman. The concert has a lot of Musician performing making it one of the annual festivals attended by so many big stars for free.
Empress Gifty happen to be one of the big musician who graced the occasion to excite the fans with her performance. However things didnt go as planned as Netizen rather criticized her for her way of Dressing and the way she crazily shake her body on stage.
According to them, A gospel Musician should set a good example which will make other's follow in her foot however it seems Gifty isnt the clam and humble Musician they use to know back them. On stage Empress Gifty woowed her fans by shaking her huge back side.