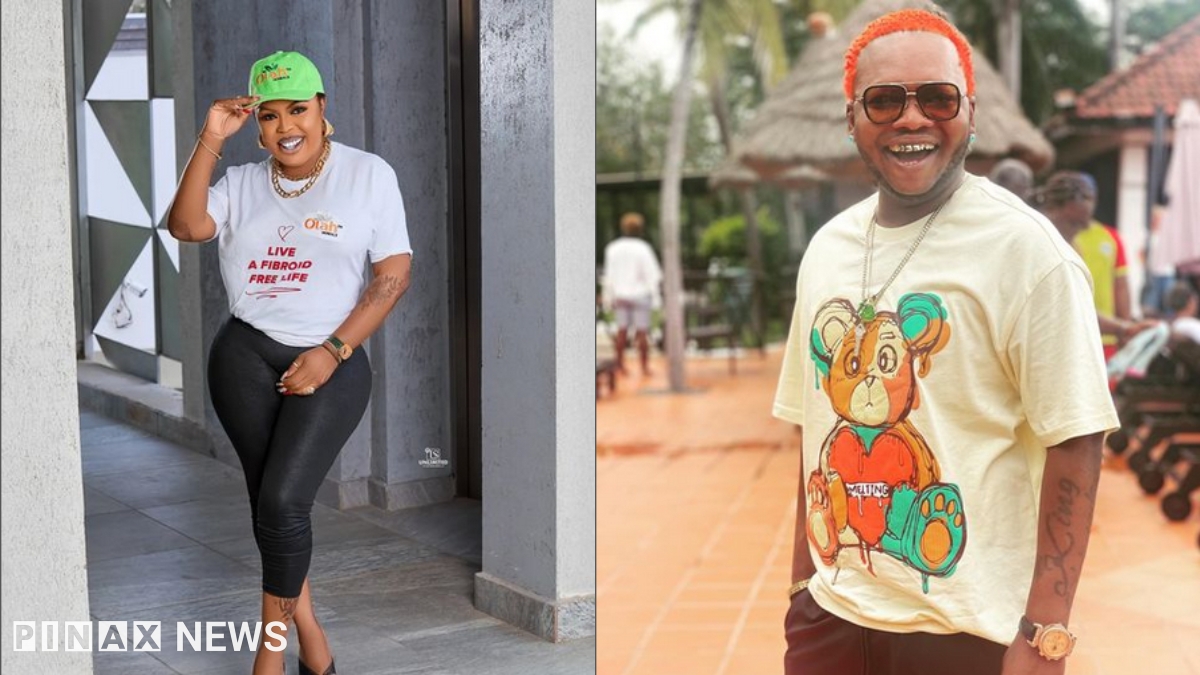 "Only 12 people attended the Meet and Greet" Afia Schwar Mocks Nana Tonardo for his failed Meet and Greet
Ghanaian Comedian Afia Schwar has dropped a very hilarious reaction to a video from the meet and greet session of Nana Tonardo. A couple of days ago , Nana Tonardo together with Ghanaian Songstress announced a Meet and Greet at Mzbel's Pub located at Mallam popularly known as Bella's Pub.
The event took place on the 3rd of September which also happens to be the Birthday of Nana Tonardo and each Participant who attended the event was to pay a whooping Ghc50 to gain access to gain access to the grounds.
However on the Official Instagram page of Afia, She has dropped a video of the place looking very empty claiming only 12 people were present at the meet and great hence Nana Tonardo only has fans and followers on social media but not in real life.
She then added that Nana Tonardo is broke hence charging the Ghc50 just to get something to buy food.