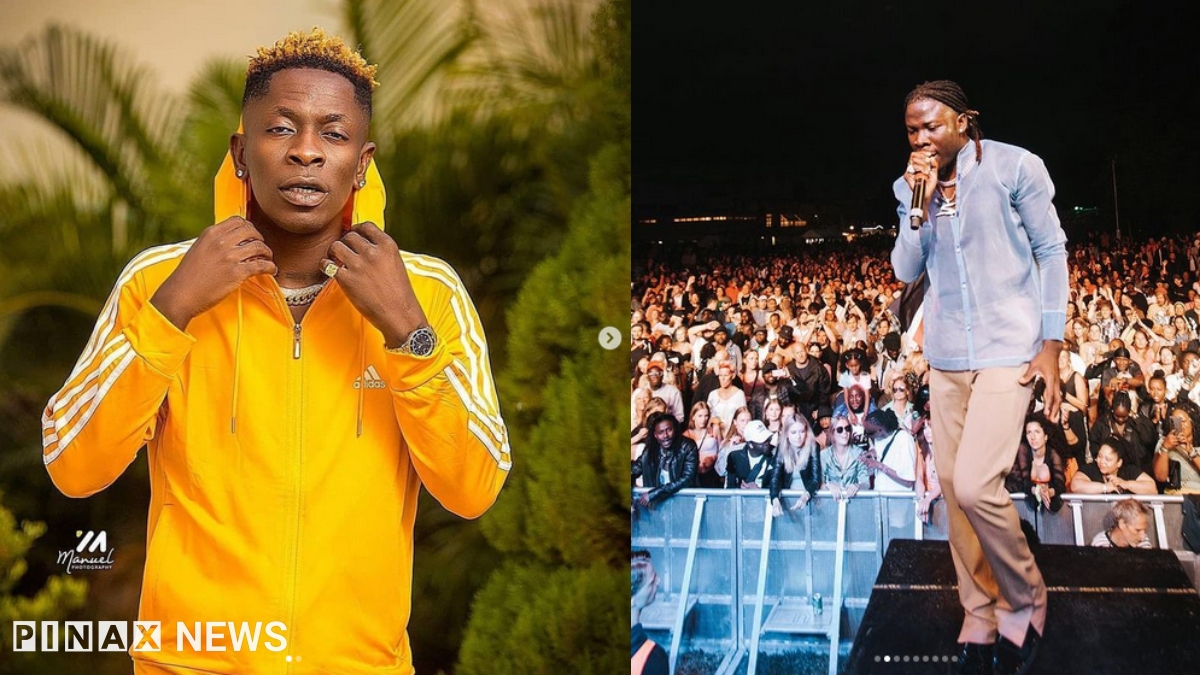 Yesterday the 3rd of August 2022, it was reported her about how Dancehall Artist Shatta Wale encourage his fans to support Stonebowy at his Ashiaman to the World Festival which took place yesterday in Saka Saka at Ashiaman.
In a post on Twitter, Shatta claims instead of using his medium for negativity, he would rather use it to promote his colleague because they are family. Social media users praised him for showing such maturity even tho they have their differences.
Reacting to this, Stonebwoy gave a shout out to Shatta Wale and his fans on stage while performing at his concert. Ashaiman to the world is an annual concert organized by Stonebwoy to show his appreciation to the community where he grew up for support him and his career.