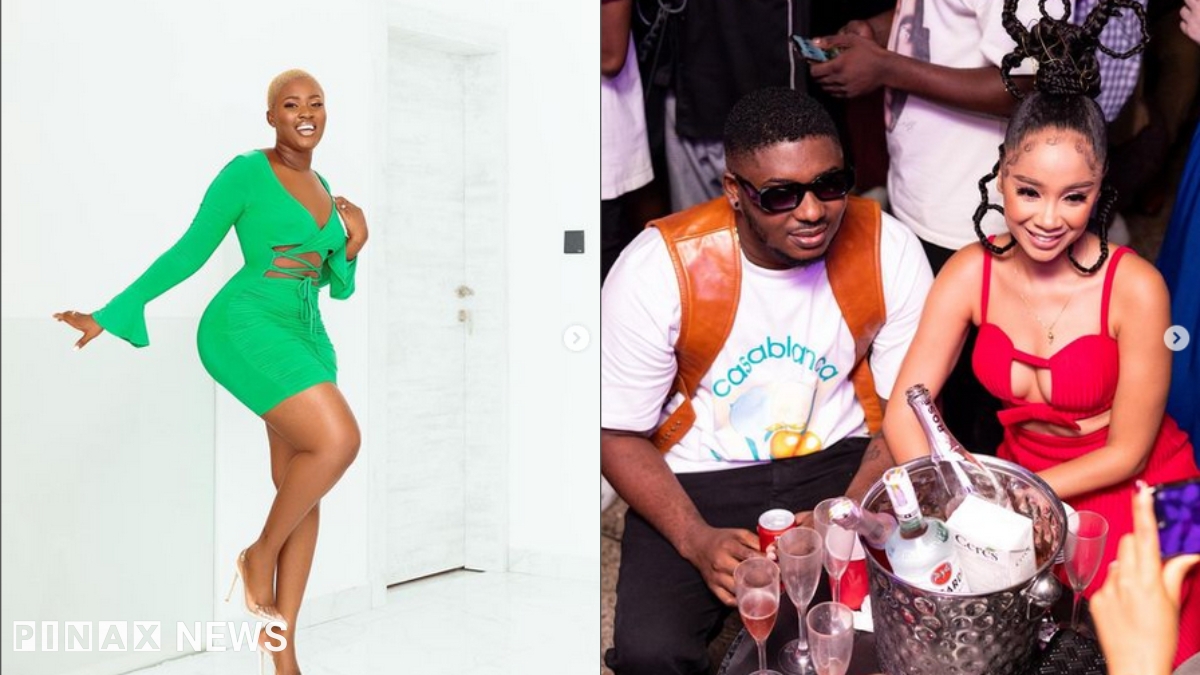 Alleged Younger Sister of Fella Makafui storms Sister Derby's Birthday Party
Social media users are currently reacting to a Picture after a look alike of Fella Makafui was spotted at the Birthday party of Sister Derby. The Picture was taken at the Birthday Party of Sister Derby which took place over the weekend and social media users are shocked claiming the lady might be the younger Sister of Fella Makafui.
Posting the Picture, Popular Blog thosecalledcelebs hilariously claim Maybe Fella sent her Sister to take unedited Pictures of the couple with her Techno Phone but the God Derby serves will never disgrace her.
Tho the Girl in the Photo looks very much like Fella, we cannot confirm if they are related. See Photo below