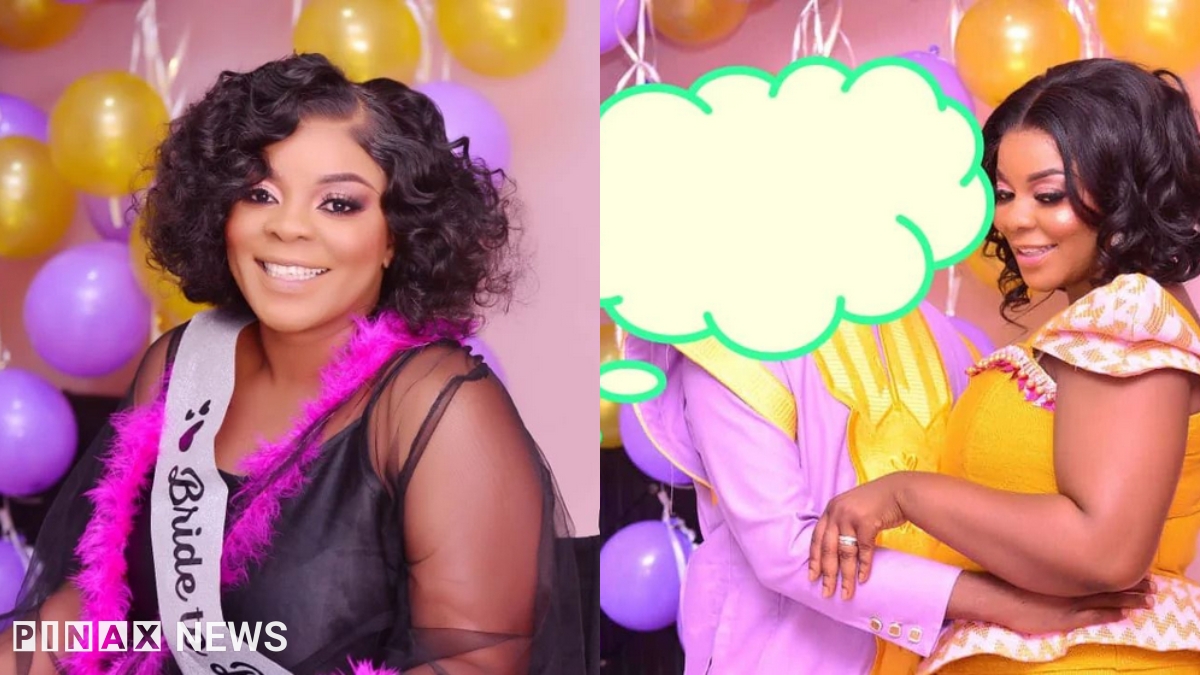 Social Media is currently buzzing after former Kumawood Actress Gloria Kani dropped pictures of her husband after she moved from Miss to a Mrs recently. The news of her secret marriage came as a shock as the Actress is one of the few who keep their love love off social media.
The Actress went off social media after she decided to be an Evangelist who preaches the word of God on Radio. She a couple of years ago had a Fall out with her Former Best friend Tracey Boakye when the "Papa No" saga came to light.
A couple of years ago, Tracey attacked Mzbel over a mysterious Sugar Daddy whom they named "Papa No" . This feud didnt sit well with Gloria Kani who decided to attack her Best Friend silencing her over the Argument
Gloria is once again in the News after she secretly got married, However social media users were more interested in the identity of the man rather than the happiness of the Actress. However Gloria disappointed her fans and social media users after she covered the face of the man she got married to.
This has caused an up rage with social media users asking if she snatched the an from another woman hence hiding his face. Other Gossip blogs also threatened to dig deep and expose her is indeed she snatched the man from other woman.
Posting the Photo, Gloria Captioned it: My king ,my lord ,de husband of my youth thank you for making me proud , thank you for making me believe in real love again @vivian_jill_lawrence mum am speechless de very fast day you came to my house my mum asked a lot of questions how did I meet you and a whole lot because how possible with all the stories around me on the internet but almost 3years now you have still kept Tu every single word you told me and finally we are here this is the making of de lord.