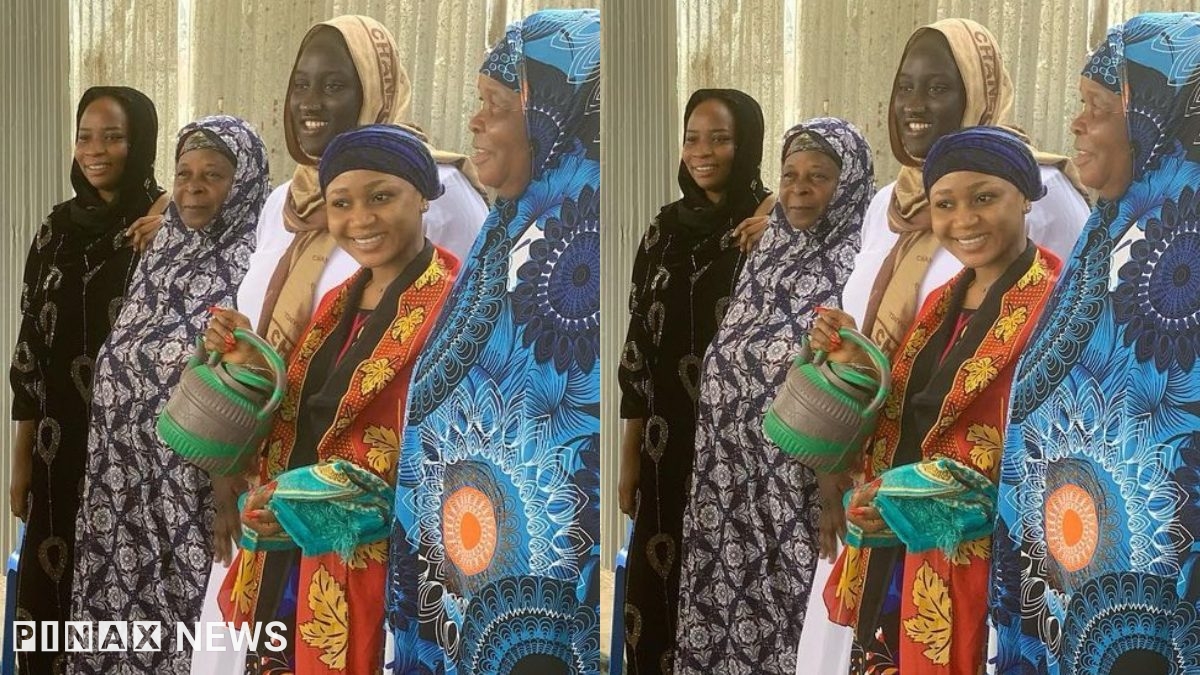 Actress and socialite Akuapem Poloo, years after selling her controversial personality to us, has announced excitedly that she is now a Muslim.
Born Rosemond Alade Brown, the actress shared photos extracted from an official event that saw Muslim clerics taking her through the 'conversion process.'
When a fan inquisitively asked her for her Muslim name now that she's one of them, she calmly said she'll come up with an answer in due time.
Meanwhile, shared the photos alongside this message;
"Alhamdulillah full Muslim now ??? thanks to the Deputy Imam of ASWAJ Ga West and Cheif Imam on Nsakina Quran Reciter and his board for assisting in this ??", she wrote.