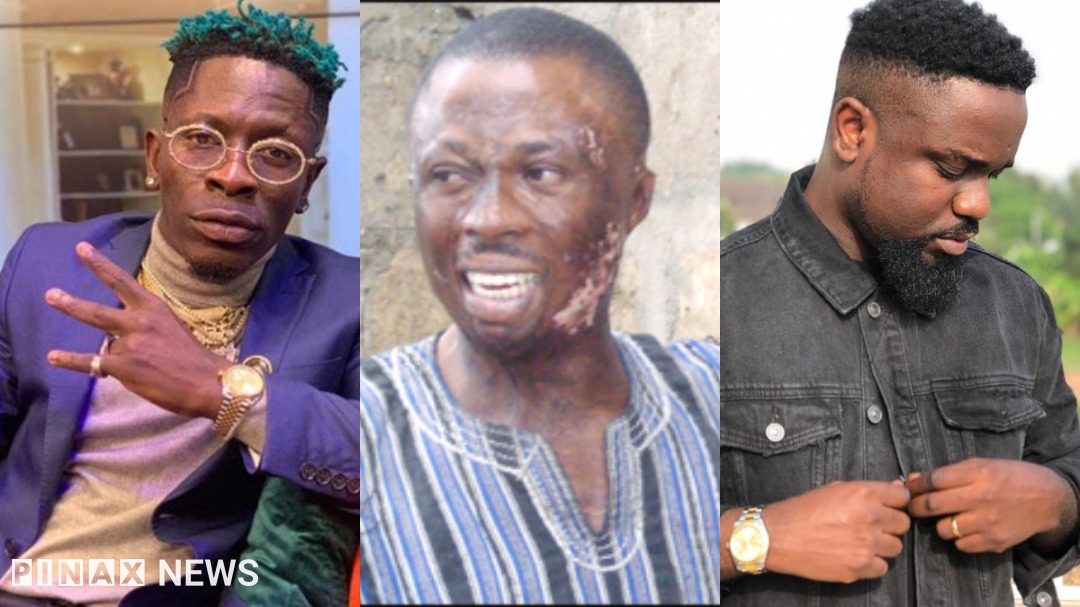 In Africa, individuals honor their friends and family by naming their posterity after them, an approach to offering their thanks.
Nana Kwaku Bonsam, a notable fixation minister, has said that he has named his youngsters after Shatta Wale and Sarkodie as a result of his esteem for them.

In the obsession minister's perspective, Sarkodie and Shatta Wale are near his heart.
Shatta Wale and Sarkodie are two of my unequaled most loved artists. To respect Shatta and Sark, I've named my youngsters after them. Yaa Shatta Bonsam and Sark are my girl's names.

"It's a done deal." Their birth certificate has it. He told Larry the Oldman on Onua FM's Anigye mmere program, "I can show it to you immediately from my phone."

Shatta Wale's "I know my level," Stonebwoy's "Putu," and Sarkodie's "Saara" are among his other top picks, according to him. As a bonus, he'll get to meet them face-to-face.

"I've only met a few musicians." In Nkoranza during the program, I met Daddy Lumba and Samini, who I later met in America. Shatta and Sarkodie are two artists I'd want to meet. Nana Kwaku Bonsam said he was eager to meet them.