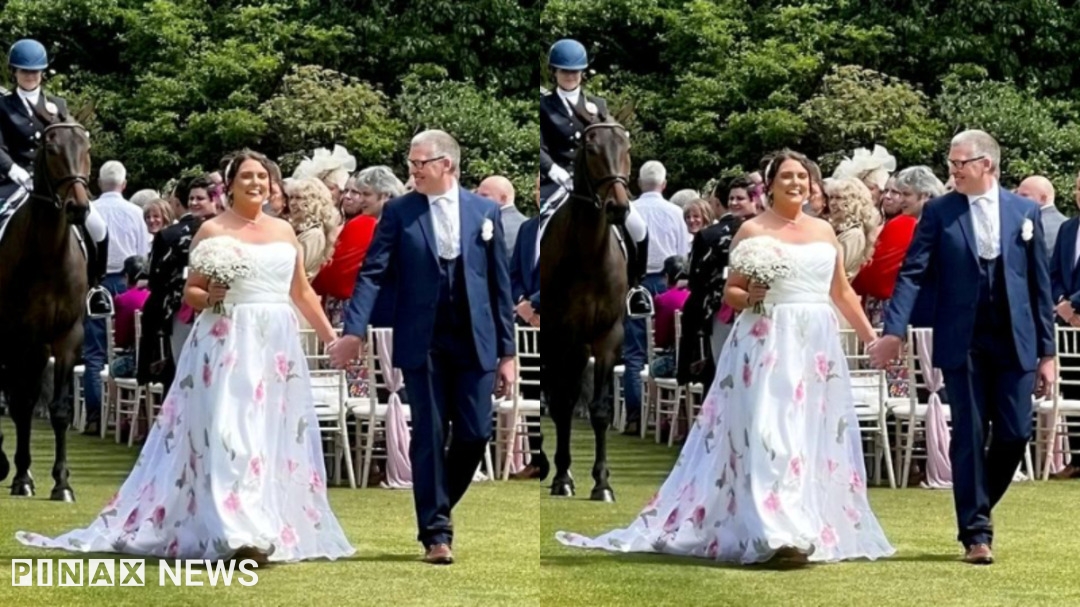 A pony darling chose to make his #1 steed his best individual for his wedding and made it a stride further by taking the pony on his vacation.
Paul Boyles, 47, sorted out for his previous racehorse to stroll down the walkway when he and his lady of the hour, Kay, 48, sealed the deal.
As the " best man", the pony named Erik had the rings in an extraordinary pocket on his seat.
Erik likewise went with the love bird couple on a 11-day journeying vacation after their wedding.
Paul and Kay, from County Durham, England, purchased Erik last year and keep him at a stable close by. They expressed that after Paul "fostered a bond" with the pony, there could have been no other decision for the best man.
Paul, a head supervisor for Lidl, said: "At first I won't have a best man.
"At a wedding, the most horrendously terrible occupation is being the best man as you must be interesting. You would rather not give anybody that tension.
It got to a half year before the wedding and I fostered a bond with Erik and I assumed I needed him at the wedding."
He kept his decision of best man a "complete mystery" from his lady of the hour to-be until the big day.
He added: "I'd requested blossoms for his mane, it was a finished mystery. He had the rings. Kay's look all over was of sheer frightfulness when she saw Erik."
The couple had deserted their vacation plans in Italy and on second thought dared to Wales with best man Erik, with Paul adding: "It's few out of every odd day that you take your best man on wedding trip."
Kay added: "As far as we might be concerned, it's one cheerful story. It was a truly unique day."