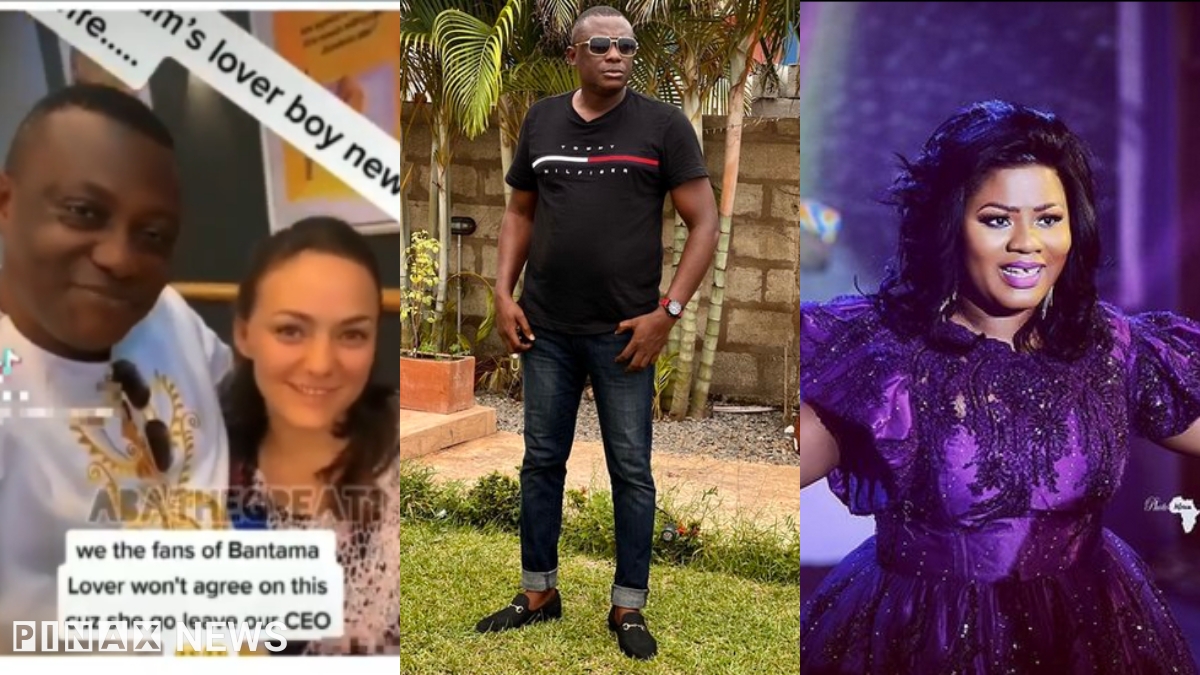 The ex husband of Ghanaian Gospel Musician Obaapa Christy, Pastor Love has being busted after he posted a Video of himself and young white Lady
According to Notorious blogger Aba the Great, Pastor Love in the video claim thats his new wife but in actual fact the young lady is a married woman who came to the restaurant with her husband
The ex husband of Ghanaian Gospel Singer Christian Love, Pastor love is currently being trolled on social media after He posted a video of himself a lovely young lady claiming she is his wife.
Its unsure if he did that just to make his ex wife jealous or just out of a broken heart. However according to sources, the young lady is not his wife and that He only approached to take a video with the young lady when her husband excused herself to go to the washroom.
Some comment under the post suggest that the young couple are currently having issues due to the video and the caption. The young lady in the video also commented under the post thanking the blogger for clarifying things up for them.