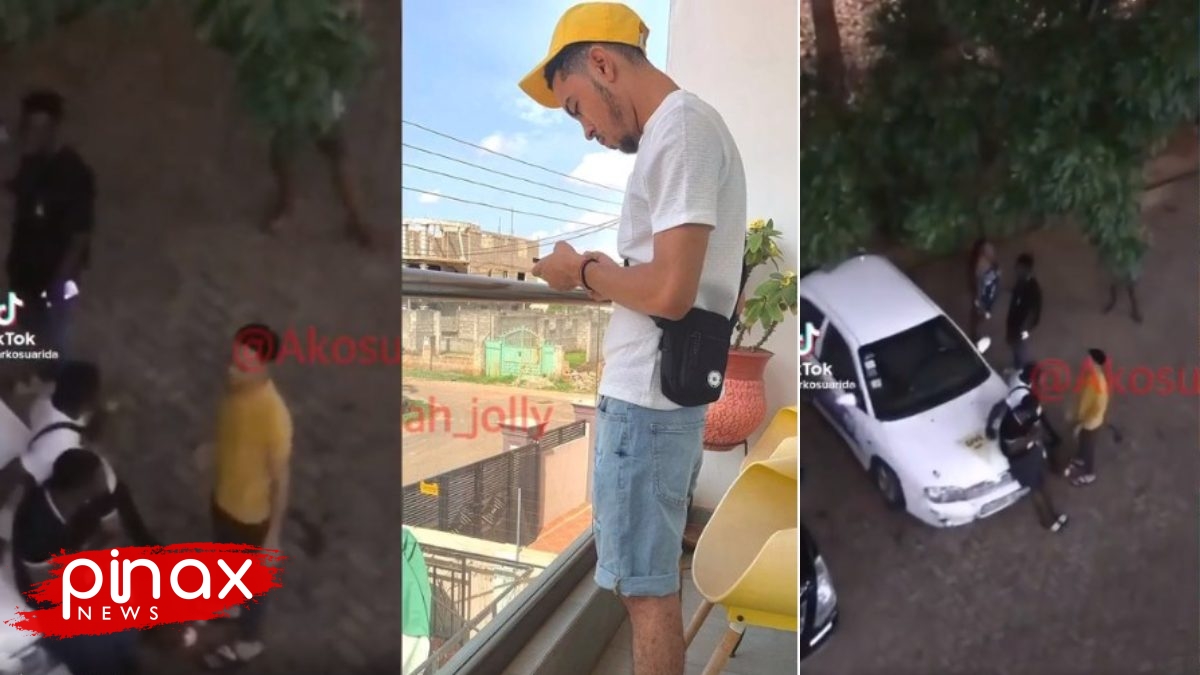 Afia Schwarzenegger's Son Allegedly Spotted With Some Gays On UG Campus
Recall that not long ago Nana Tonardo disclosed that controversial media personality, Afia Schwarzenegger's son is a gay who always get ch0pped in his hole.
It appeared as a mere accusation since there wasn't any evidence to back the claim.
Nana Tonardo has finally dropped a video to back all his claims about Afia Schwarzenegger's son James.
He shared a video of James spotted with a group of guys having a conversation on Legon campus but the background narrator was heard saying that he is always seen on campus mingling with gays which indicates that he is one of them..