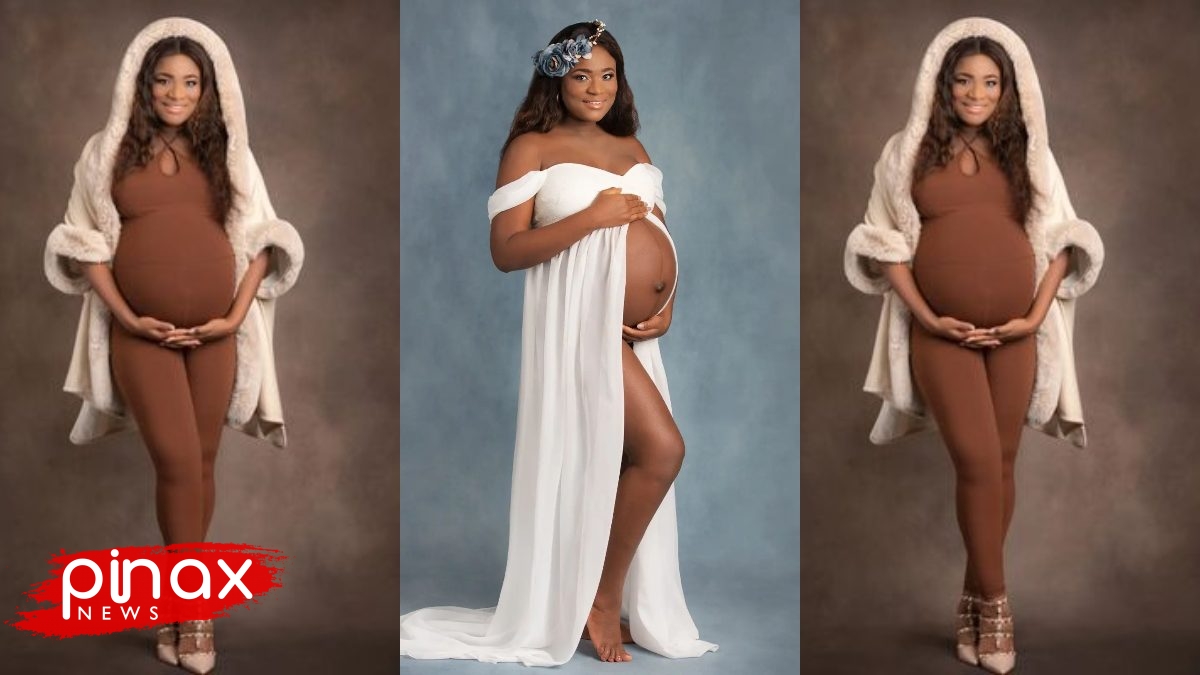 Actress Christabel Ekeh Heavily Pregnant As She Shares Photos of Her Baby Bump
Few moths after flaunting her new bae, the famous actress Christabel Ekeh has shared photos looking heavily pregnant.
Apparently she and her new bae are expecting their first bundle of joy together.
Most often than not many people share photos of their baby bump only when they have welcomed their baby. It won't be so surprising if the actress shared these photos after she welcomed her child.
Meanwhile Michy recently shared a photo of herself heavily pregnant, it turned out she was wearing a fake pump with claims that she was conducting a survey on how nosy Ghanaians are.
This has limited the number of congratulatory messages flooding Christabel's comment section as many are more care and assuming this could also be fake.