Following one 2sure's quest to find himself a date on TV3 Date Rush despite being married scores have dropped photos of another woman believed to be his wife.
Recall that on TV3 Date Rush re-union, it appeared that 2Sure was married to a young lady who was heavily pregnant with him yet he got the audacity to pick a date on the show.
During the reunion he got exposed and was made to apologize to his wife for the disrespect.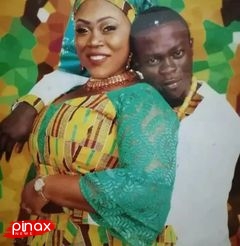 Just after the reunion more photos of 2Sure married to another woman with kids have dropped online.
Scores have disclosed that the said woman happens to be 2Sures first wife of which he already have two kids with.
Does it mean 2Sure is a womanizer or a Muslim who is allowed to have more than one wife.