Lynx Entertainment signee, Kidi has a son of about six years old who shares a striking resemblance with him.
Usually Kidi shares moments with Zain his son without the actual woman he had the boy with.
This got a number of music lovers to assume they broke up after they had the baby hence making it hard for the two to be seen together.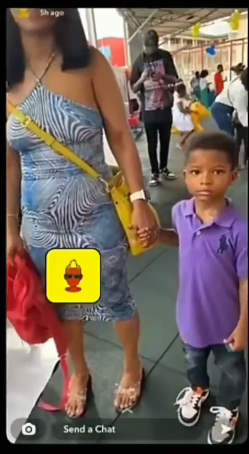 Owing from how handsome the little boy is some people including ourselves were itching to meet the woman who had Zain with Kidi.
It seems our wish has been granted as a video of Kidi's baby mama and Zain popped up online.
In the video the two had attended a birthday party of another child but Zain seemed unhappy so a woman decided to interrogate him and find out why he was unhappy.