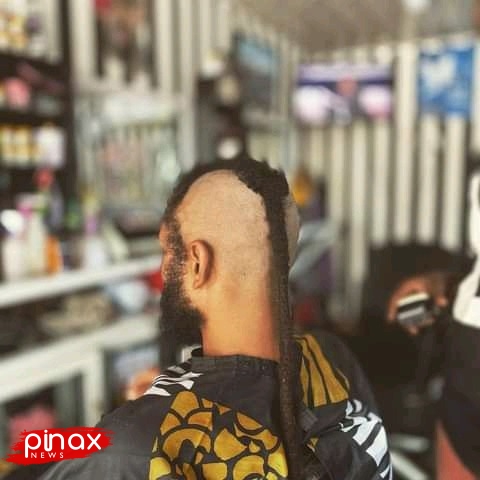 Wanlov The Kubolor Shows Off E-levy hairstyle
Wanlov the Kubolor, a member of the FOKN BOIZ group and an international performer revealed his new hairstyle,as his own way to voice out his opinion on the passing of the controversial Electronic Transfer Levy (E-levy).
Wanlov shared photos of his new hairstyle on his Facebook page and instagram, and it got a lot of people talking on social media.According to Wanlov, another name for the E-levy hairstyle is Shualin Rasta. He showed his new and funny hairstyle with his long dread hanging,and announced that the name of his new haircut is 'E-Levy'.
Wanlove the Kubolor is known for his controversial fashion sense comes and also his tendency of always walking barefooted.