Famous Nigerian singer Davido made a tweet way back in 2011 which has resurfaced again on the web and many Nigerian actresses are not happy about the tweet.
In the tweet Davido indicated that most of the actresses see the acting as the means to reach very rich men that will go a long way to make them rich rather than entertain their audience.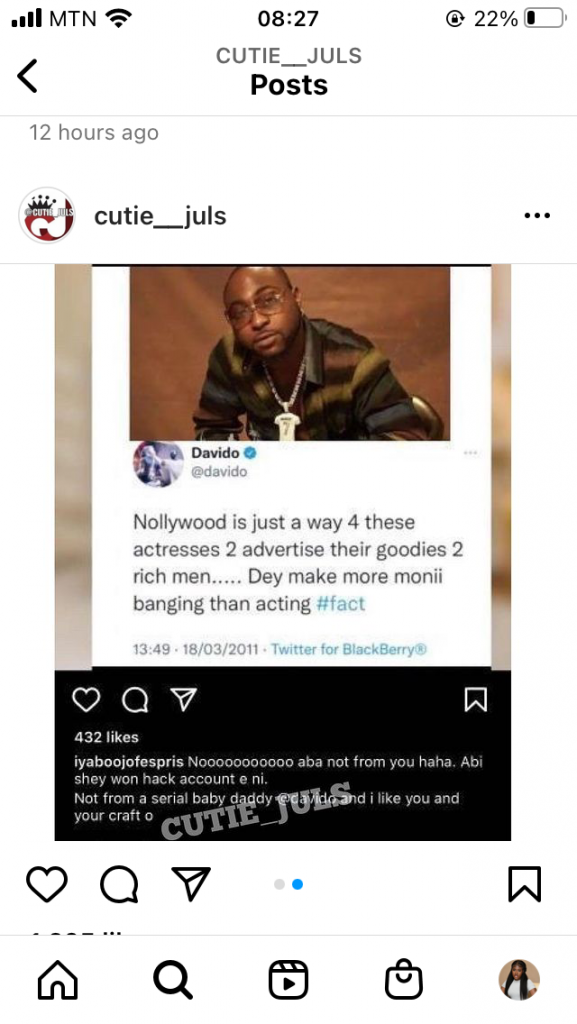 Davido's comment didn't sit well with actress Iyabo hence clapping back at Davido for making babies left and right.
Davido's comment seems to have affirmed the popular notion that most actress get rich from sleeping with popular figures and politicians.
"Nollywood is just a way for women to advertise their goodies to rich men….They make more money banging than acting", he wrote.