Actor Van Vicker has drawn massive attention to himself following a new video he shared on his Instagram account.
In the video he was scene in an intimate manner with an actress on set and the way and manner they both played the role as couples has got people thinking out loud.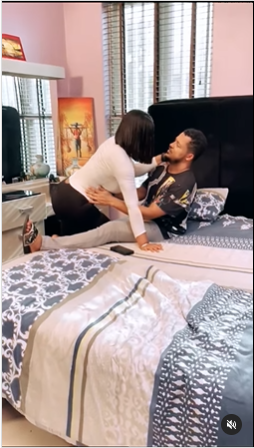 Many of her fans were excited at what the actor and the actress did in the scene hence many wishing they act professionally so they could get the chance to do same with others.
While some were excited some condemned the actor for shooting that scene with so much passion despite being a married man.
Some stated point blank that they wouldn't have allowed him home if they were married to him.