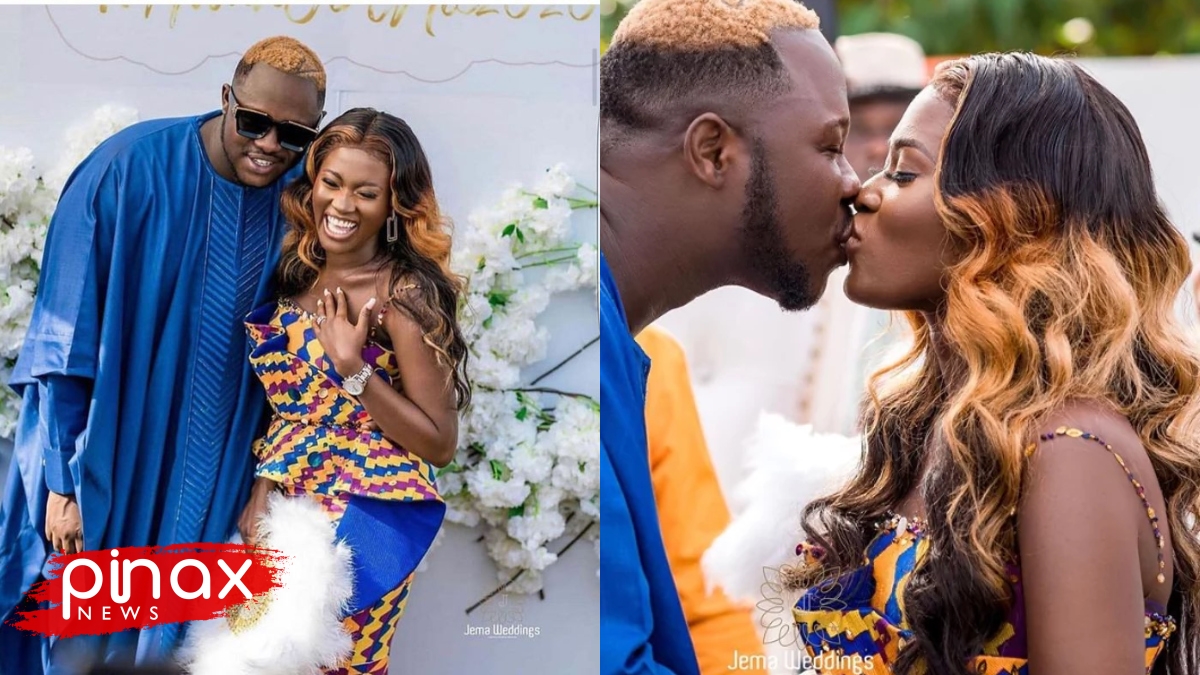 Thank You For Always Reminding Me of How Butterflies Feels Like-Fella Makafui Tells Medikal on 2nd Marriage Anniversary
The relationship between Fella Makafui and Medikal became more prominent on social during the year 2018 as a result of the brouhaha surrounding their relationship.
Apparently Medikal and songstress Sister Derby were dating but the actress (Fella Makafui) came in between the two hence ending the relationship.
Fast forward the two tied the knot in 2020 and a lot of people kept wondering whether their union will stand the test of time as a result of issues surrounding them.
But they have been able to stay together for two years and today marks exactly two years they married.
Excited Fella Makafui who can't wait to spend forever with her husband took to social media to tell the world how he makes her feel how butterflies are.
"Happy 2 Years Anniversary to us my love..Thank you for always reminding me what butterflies feel like !! May God continue to bless our marriage with love and laughter!! Je t'aime ❤️????", she wrote on her official IG handle.