Just as people do crazy stuff on 14th February every year, Ghanaian artiste Sista Afia also tried something very crazy on val's day but it seems to have taken a wrong path.
While the world was celebrating love as a result of valentine's day, the singer shared a photo of a man wearing a woman a ring that was probably a marriage ring.
Sharing the image she noted that she said yes, indicating that she is engaged.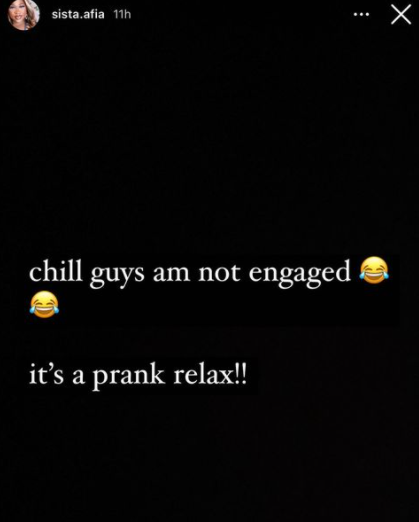 Her fans seems to have taken her post very serous making the singer to come clean about her post before it escalate into something serious.
Sharing a post on snapchat she stated emphatically that she isn't engaged.
According to her it was just a prank and nothing that needs to be taken seriously.