Indeed the internet never forgets, Some social media users have dig up an old Tweet of Yvonne Nelson where she once had a beef with Eugene Osafo Nkonkonsah and his wife Victoria Lebene
The tweet ironically had Yvonne Nelson wishing that Victoria Lebene's marriage last and also wish she never gets disrespected by the man she married.
Yvonne got into a beef with Nkonkonsah when she tweeted about Knowing your worth. Nkonkonsah then retweeted the tweet asking if Yvonne Nelson knows her worth thats why she got pregnant for a married woman.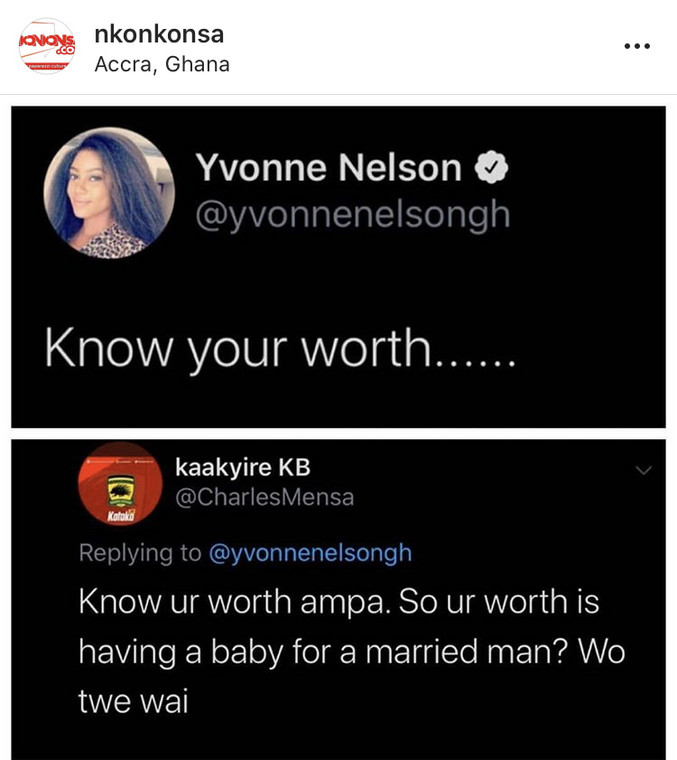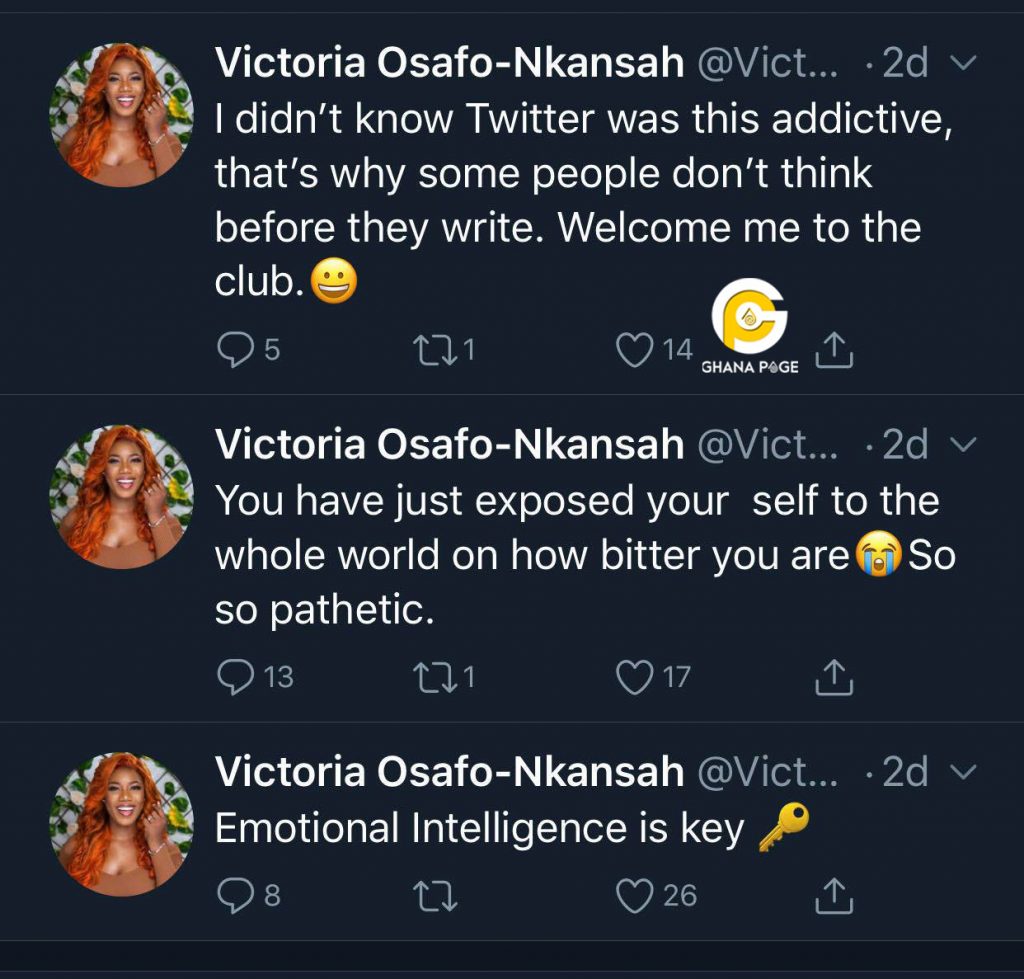 In her responds, she wrote: "Bunch of losers! Y'all are pathetic. Someone is supporting her hubby for posting a diss, dont worry. You'll get Pregnant/ or is already Pregnant. I pray you get treated with Respect and hope on one disrespect your baby. I hope your marriage last too.