The President of Ghana, Nana Akufo-Addo has on Tuesday June 8, unveiled 101 waste management trucks and 25 disinfection trucks secured by Zoomlion Ghana Ltd.
The event was held at the Independence Square of Ghana and it was well attended by many dignitaries.
According to the President, the trucks are going to be used to cart waste from our business districts and communities to landfill sites and waste treatment facilities, and help in the ongoing disinfection exercises of spaces and institutions that have been rolled out since the onset of COVID-19.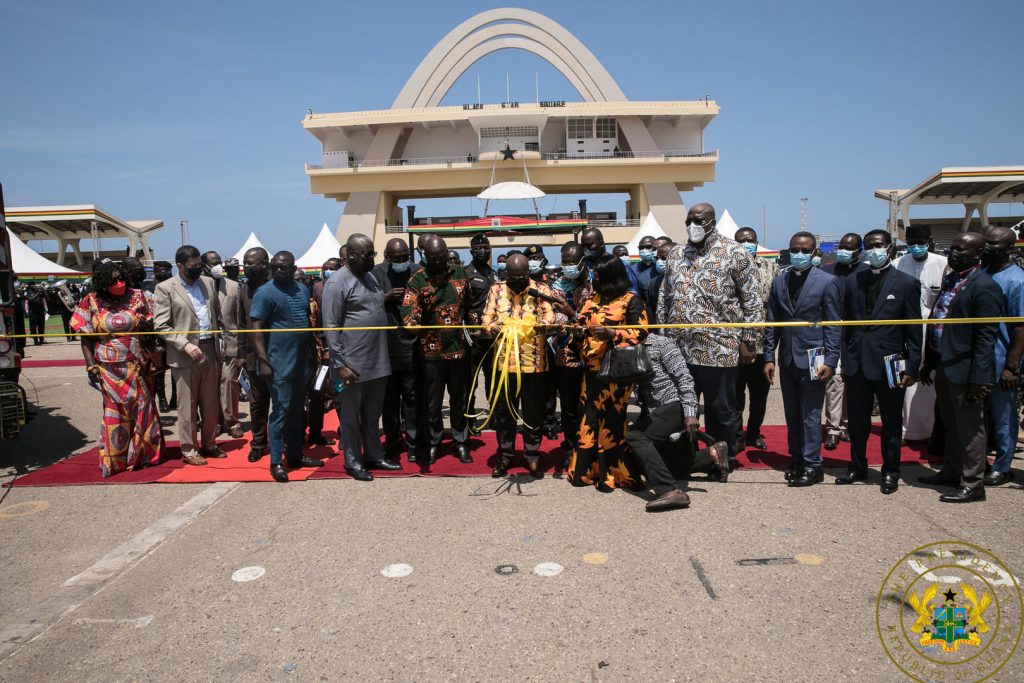 While addressing the gathering noted that rapid population growth, with its consequent increase in human activities at the residential, commercial and industrial levels, has meant that waste generation activities in Ghana continue to be a challenge.
He explained that the procurement of the trucks by the Zoomlion is; "is a clear manifestation of the commitment of progressive elements in the private sector to work with government to deliver quality infrastructure, in this case, addressing the waste management situation in the country."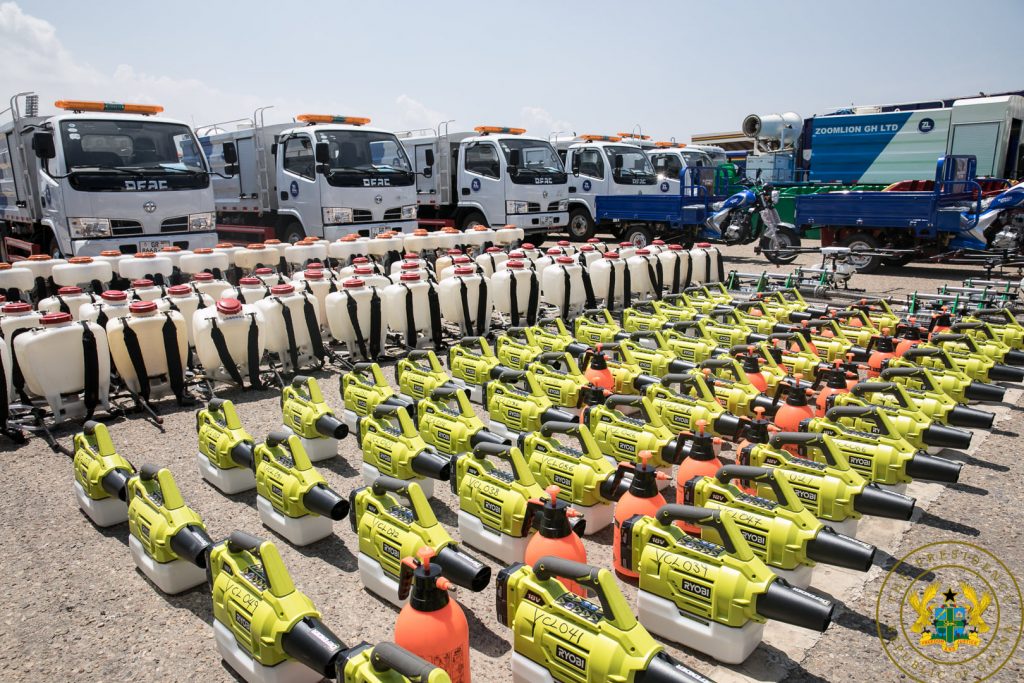 The President again called private sector companies to collaborate with government in creating business opportunities in the waste management space, such as waste to energy, materials recovery, recycling and composting.
"Government will continue to create an enabling environment, where private sector players would have the opportunity to help provide sustainable waste management services in the country," he stated.