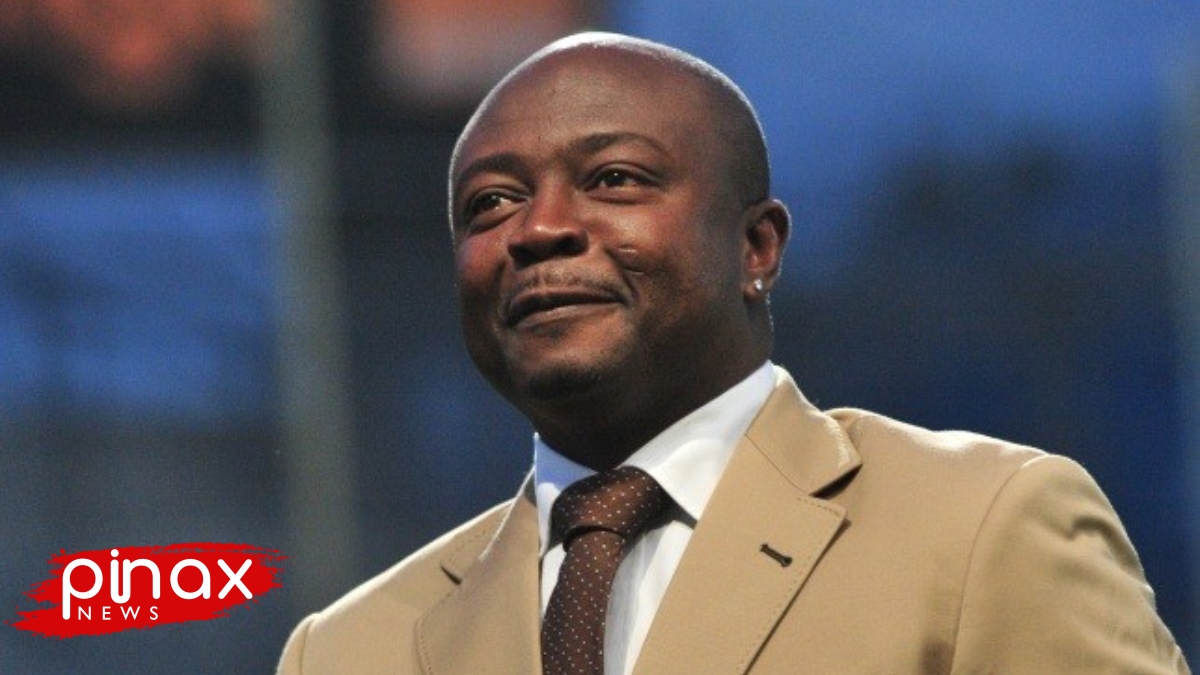 Abedi Ayew, known professionally as Abedi Pele, is a Ghanaian former professional footballer who played as an attacking midfielder and who served as captain of the Ghana national team. He is regarded as one of the greatest African footballers of all time.
The ex Olympique Marseille star has uncovered that he possesses the biggest microfinance organization in the country.
As per him, he is the proprietor of Izwe Savings and Loans, a microfinance organization that has been in presence since 2011.
Addressing the French minister to Ghana, Anne Sophie, he said his choice to set up a microfinance business was to reduce the burden on the ordinary Ghanaian.
This is what he had to say;
"I have done so many things but my character is very calm, I am always in the dark and I believe in that. I have been in the country working very hard, I have a microfinance company which is very huge and number one in the country called Izwe Loans.
He added; We give loans to teachers, military, police to support them in their daily lives. They have to send their children to school and so we give them these loans to manage and buy things for their children."