A mini bus and a petrol tanker has collided on the Accra-Tema Motor way on Friday, 4th June 2021, causing massive traffic on the road.
According to sources some persons have been injured and the police are yet to get to the scene.
Reports has it that the drivers side of the Petrol tanker has been dislocated and now facing Accra instead of Tema that it was initially heading towards.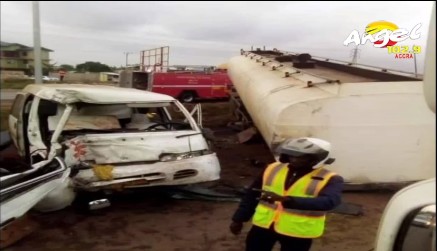 The doors and windscreens of the mini bus has also been destroyed. No dead persons have been found so far.